Are you looking for top--quality small company stocks for your portfolio? The editor and staff of the SmallCap Informer newsletter have just released their "Top Small-Cap Stocks for 2021" special report, presenting their best ideas for the coming year in the small-cap market segment.
This ex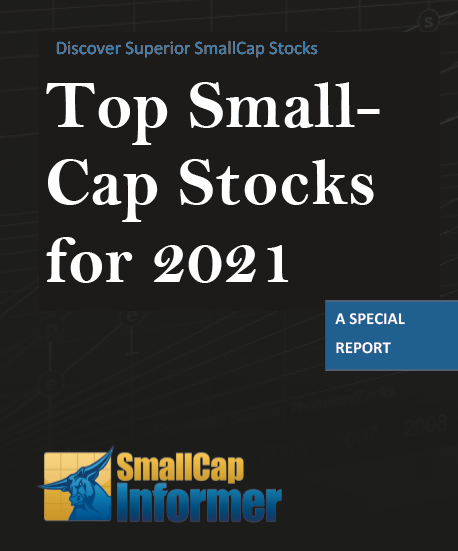 clusive subscribers-only benefit is available only to current subscribers, and can be downloaded from the Subscribers section of SmallCapInformer.com.
In the report, ten companies are profiled, with overviews of each company, insights into growth drivers and potential headwinds, key metrics that make the companies worth consideration for long-term-focused investors, and suggested buy and sell prices.
Each company is taken from the current coverage list of the SmallCap Informer, and all stocks will be updated in the newsletter as the year progresses.
Log in now to download the special report.
---
Not a subscriber? Subscribe to the SmallCap Informer and get instant access to the "Top Small-Cap Stocks for 2021" special report and a year's worth of great small company stock ideas.